Water Forwarding Skid
AMCO provides water-forwarding skids for various discharge pressures and volumes. The skids can be designed for multiple pumps, motor control center, system logic, and control cabinet with PLC.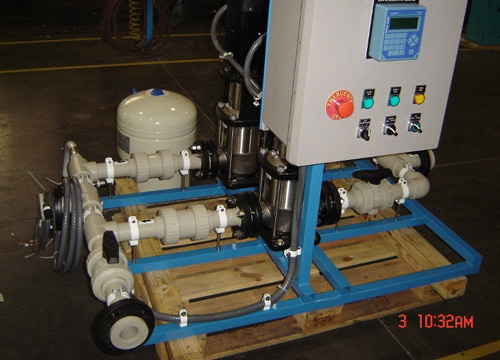 AMCO
10402 Rodney Street
Pineville, NC, USA 28134

Phone: (704) 889-7281
Fax: (704) 8897270

Proudly manufactured in the USA for over 100 years.